Lots of buds on the Asao (the one on the trellis), great new growth on everything else. Looking forward to having a lot of color out there this year!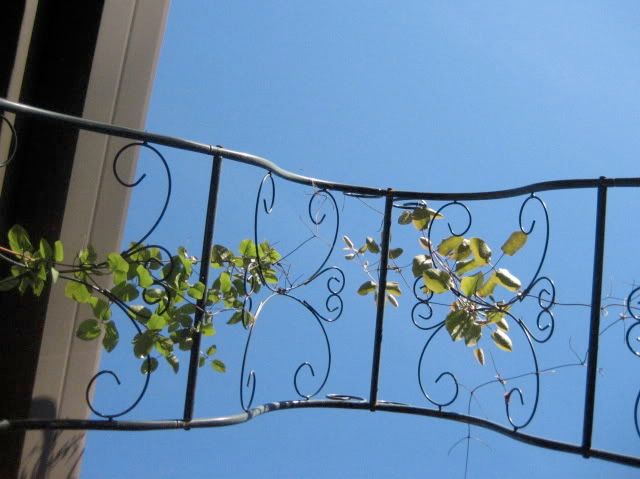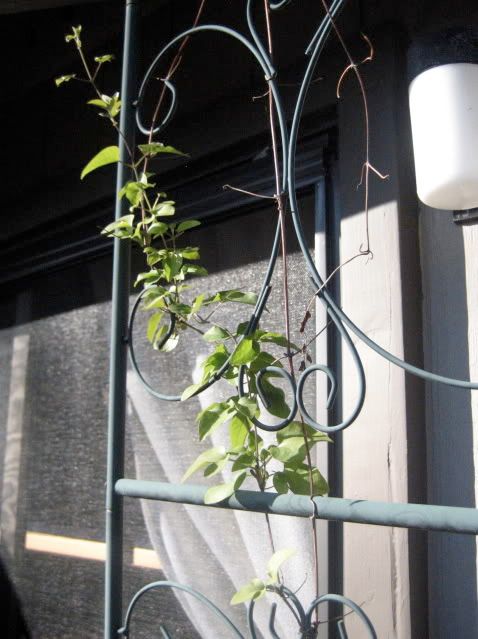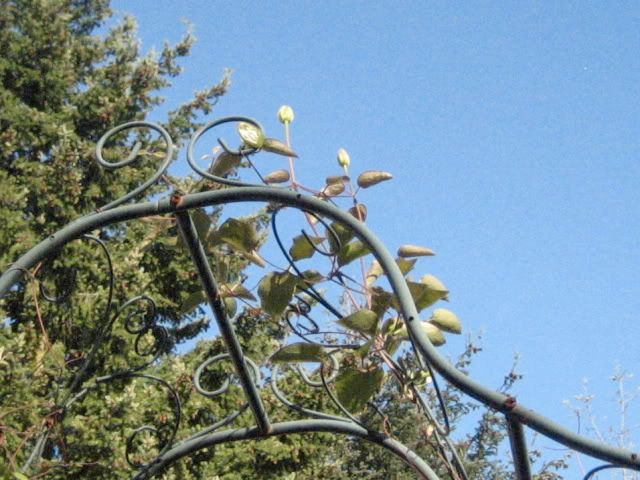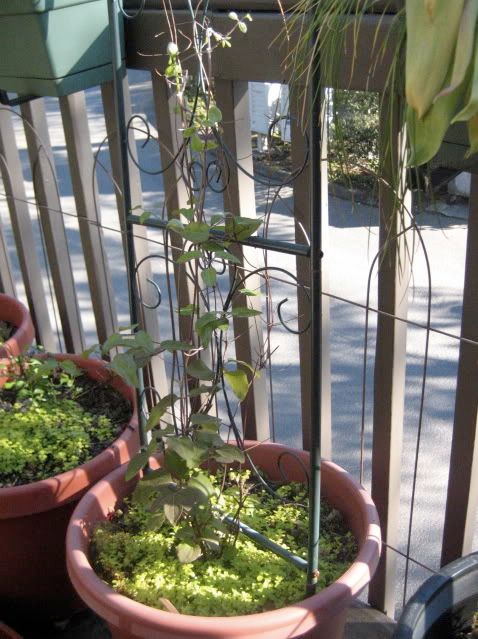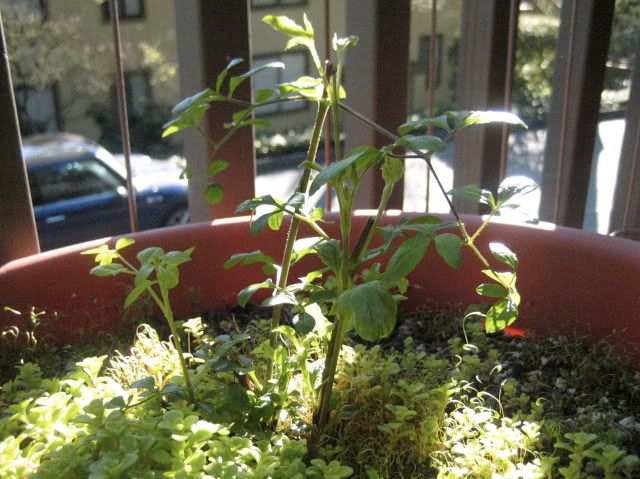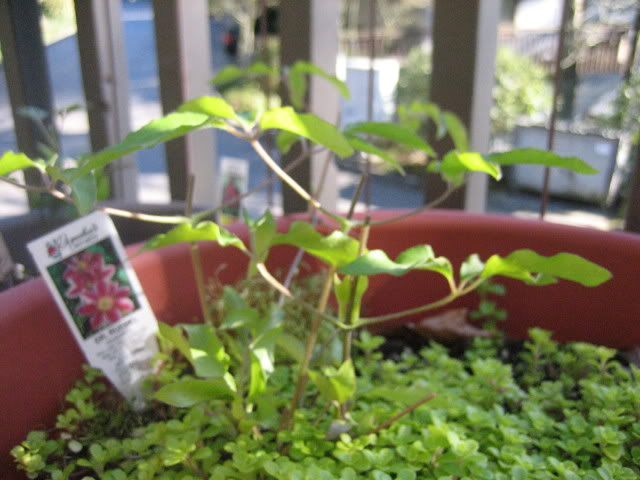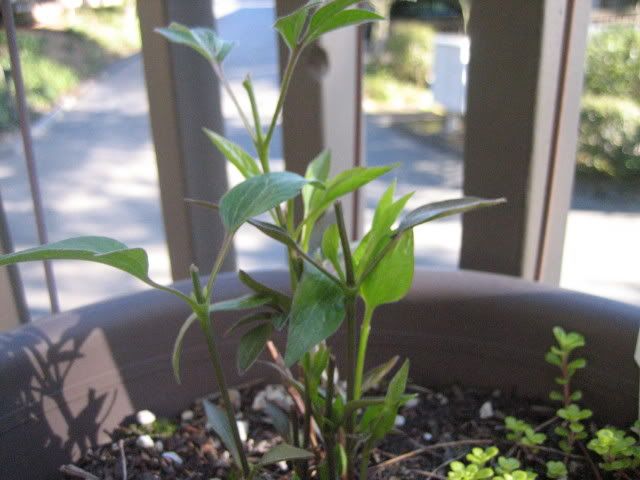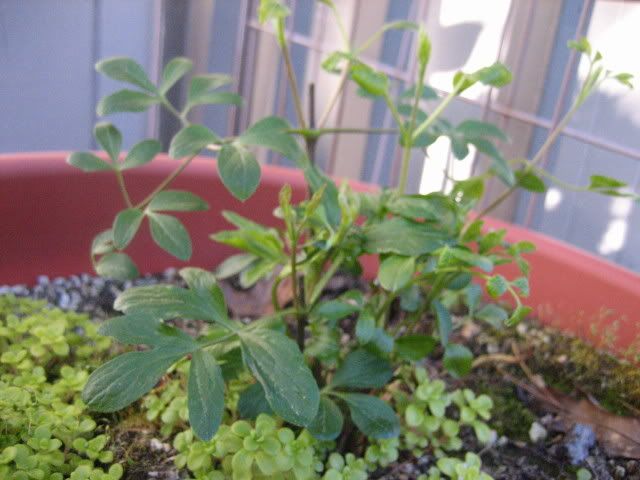 Here's that little baby cherry tree I started in November of 2007:
You can practically see it getting bigger by the day.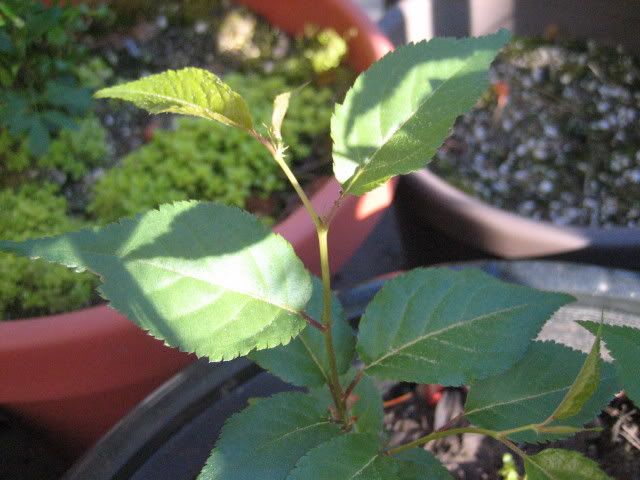 And here is the whole balcony: