These are a few weeks old, I just haven't had a chance to post them until now.
Started a new leaf in hydroton under the grow light in the office.
Here's how the three plants are looking: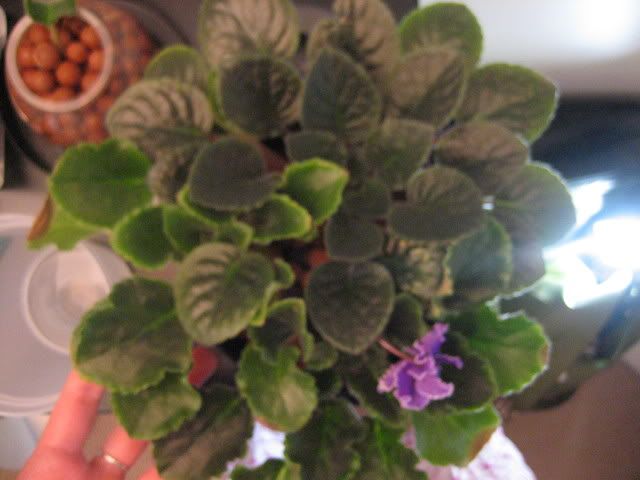 Here's a close up of the bloom:
Now here's everything that's going on at home: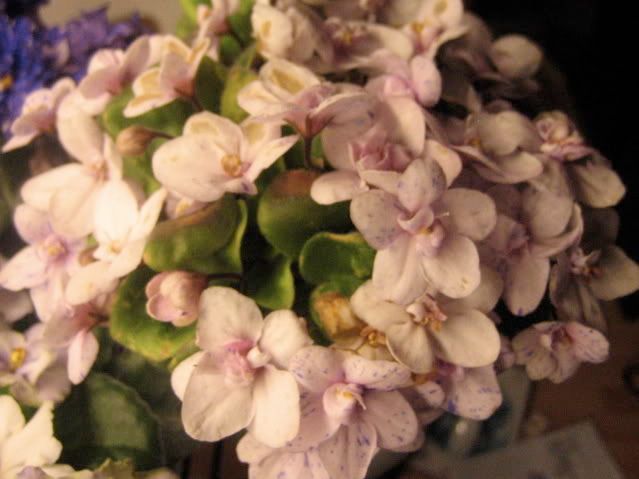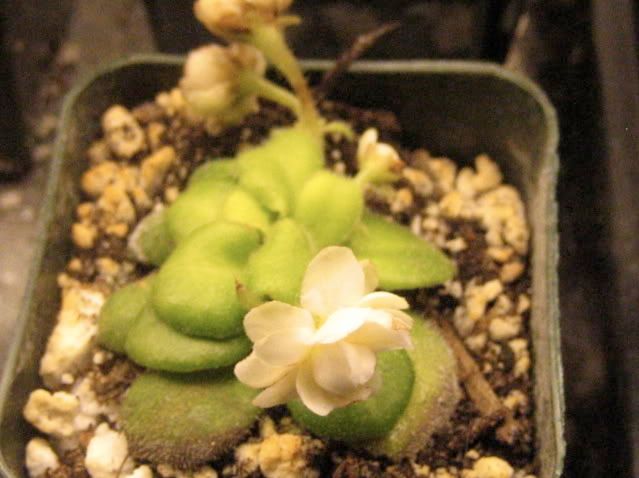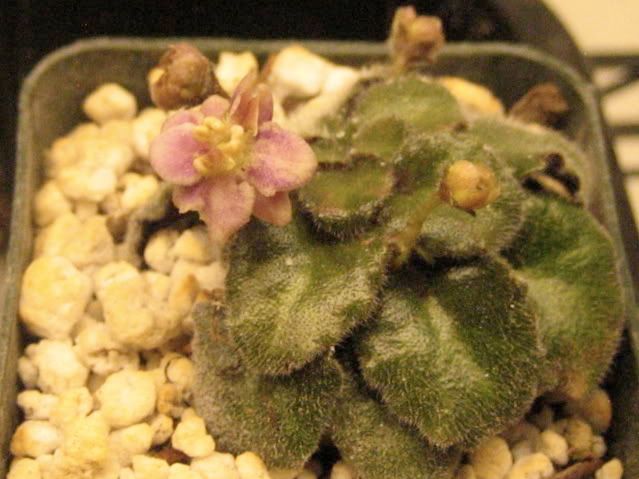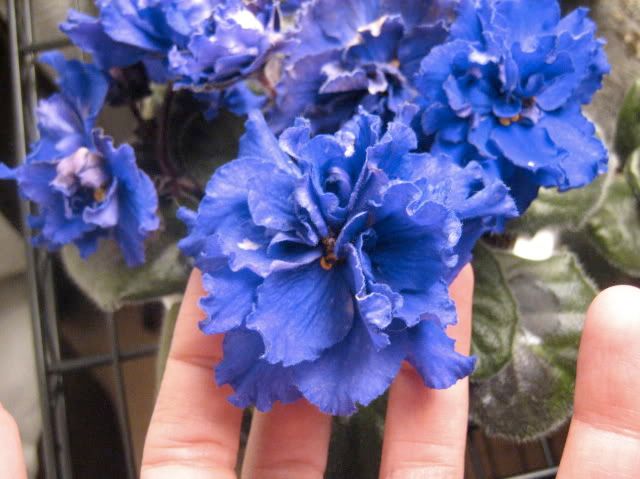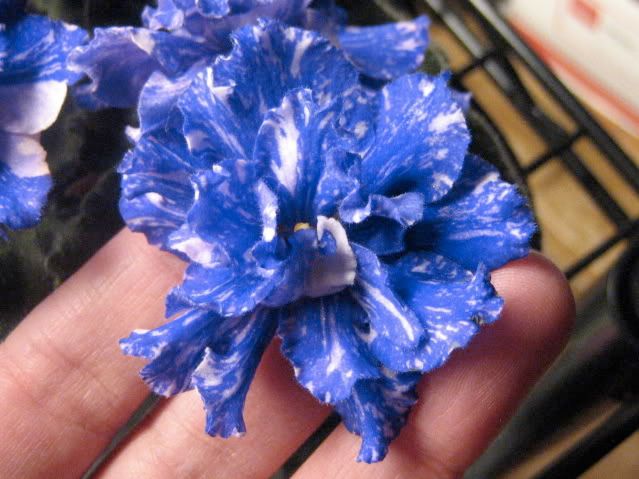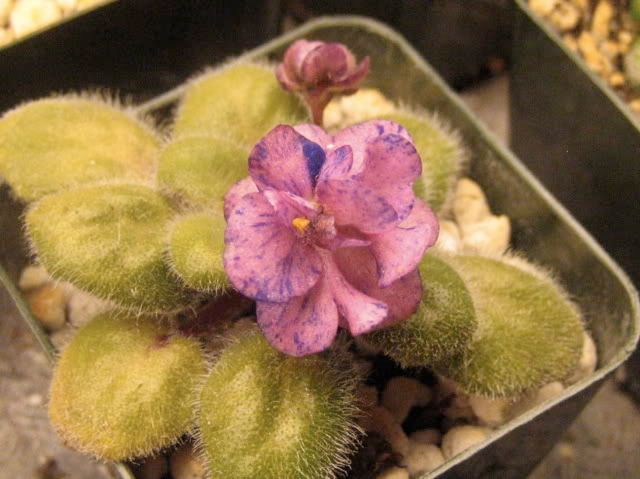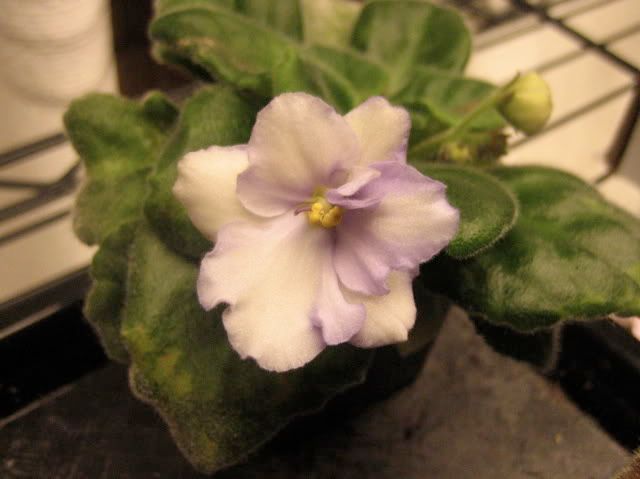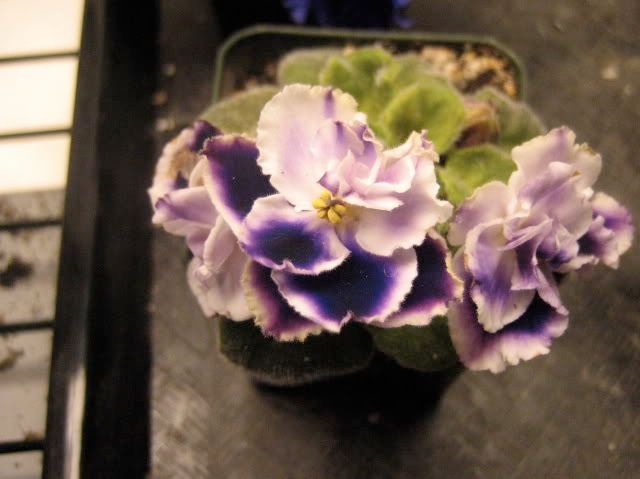 Can you tell I've discovered the digital macro setting on my camera since the last time I posted African Violet updates?